A 'conversation' was held at my studio sponsored by Creative Albuquerque www.creativeabq.org/ on November 10. This group meets to discuss a topic and that afternoon they wanted to chat with David (my husband) and me about our experience at the Artist Residency in Finland this past summer and also about our travels and my residencies in general. Boy did we have a lot of sharing to do.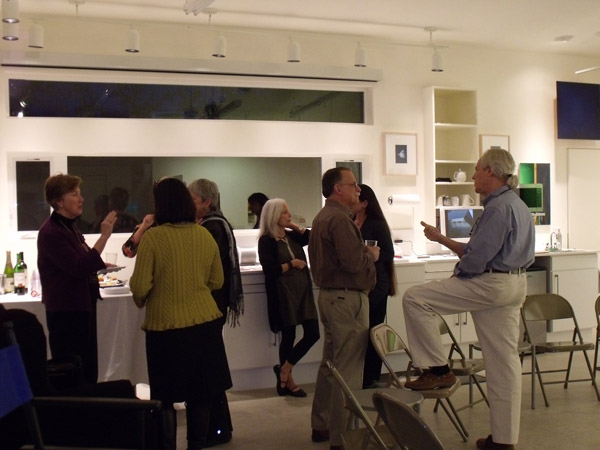 The email announcement is below:
Creative Conversations: Round the World with Marietta Leis and David Vogel is next Thursday, November 10 at 5:00p, at Marietta's beautiful studio. Over cocktail hour, the dynamic duo will share stories and images from a recent artist residency in Finland's Arctic Circle, as well as other travels.