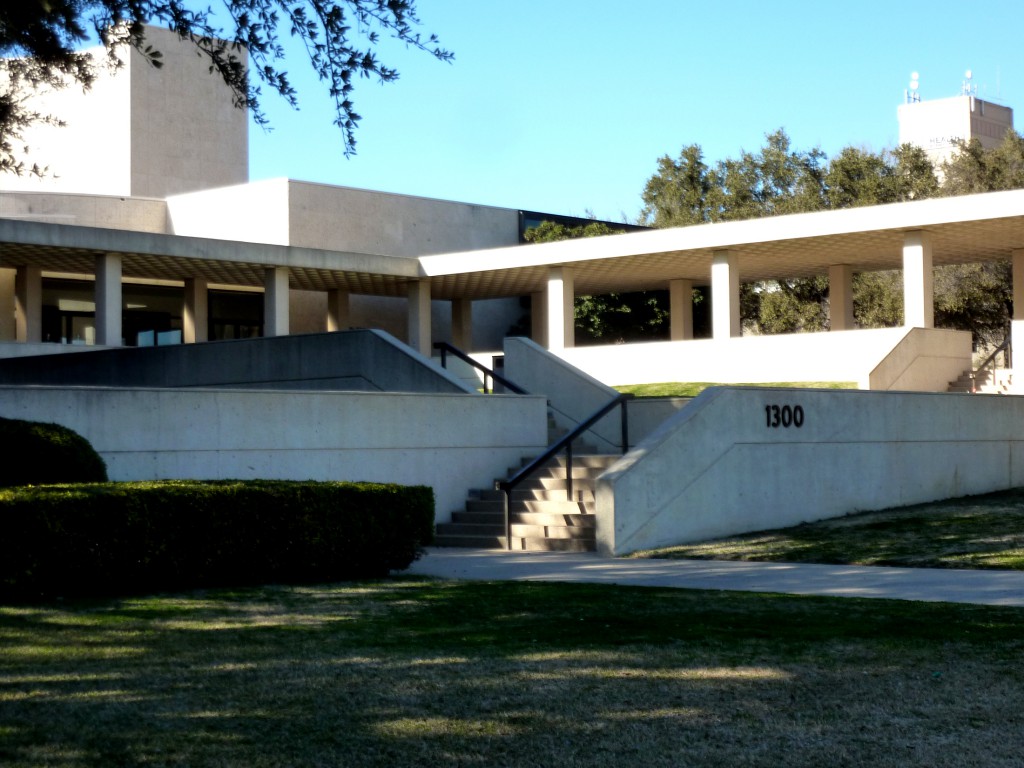 I'm excited to share these photos with you of the inaugural exhibit of GREEN: a paradox of abundance and scarcity. Our experience at the Fort Worth Community Art Center was terrific. The building and grounds were the former Modern Museum and a wonderful setting. It took my husband David and I, with some great help, 3 days to install the art. It's complex because there are 67 pieces to install mostly in groupings that can't be choreographed until you're actually in the space. The result was worth the work, as you will see from the photos.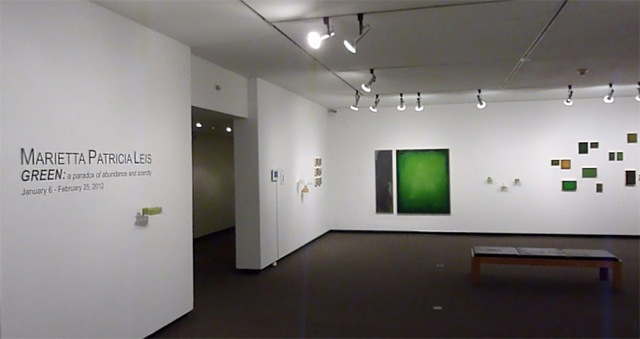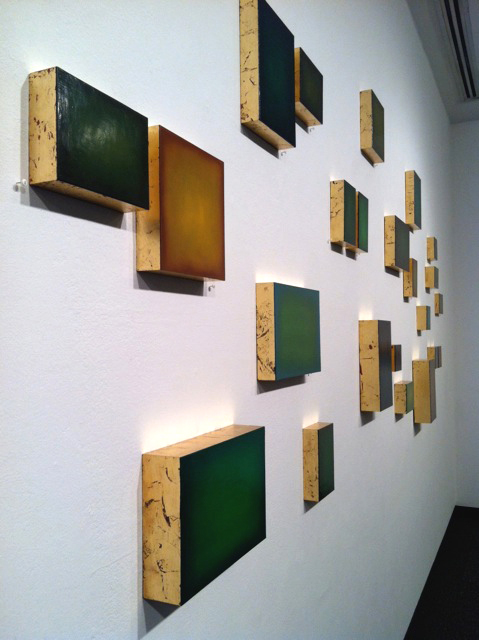 There are 9 gallery spaces in the Center all having openings the same night as ours so you can imagine we had quite a crowd. The audience was very responsive, studying the work carefully, reading the poetry, looking at the videos and taking in the entire installation while asking questions and reflecting. I believe a lot of the viewers left thinking about the complexity and inequities of 'abundance and scarcity'.
I want to thank again all the backers that pledged so generously to the Kickstarter.com funding campaign to 'kick' off the tour of this exhibit. Remember this exhibit will be showing until February 25th in case you're in the neighborhood.