You are now able to sample 4 of my current oil on wood paintings in the Shades series called Pixels at Gallery Sonja Roesch, Houston.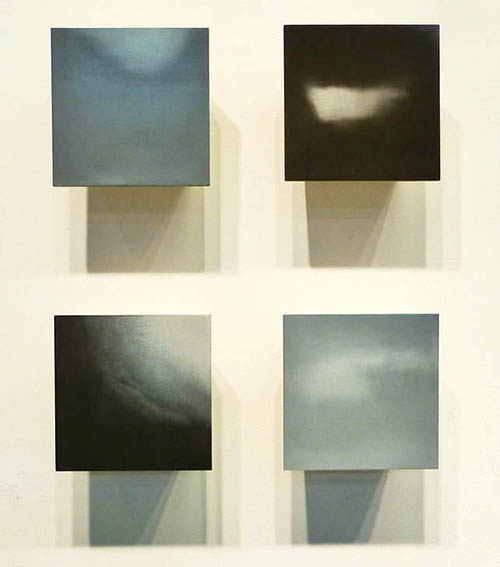 These are intimate reductive works that can exhibit singularly or in dramatic groupings. Pixels' wood framing recedes to the wall in a pyramidal shape that makes the paintings seem to float. This creates wonderful mysterious shadows.
Each of the paintings tells a "story of place" capturing the essence of my travel experiences by not allowing the noise of everyday to enter. These are quiet, contemplative works. My use of a limited palette is to convey the predominant colors of an environment. Color conveys the mood of a place and of its people. In their very simplicity the paintings are lush and to be enjoyed.
I hope you have an opportunity to visit Gallery Sonja Roesch!