This is the time of year when things blossom and so will my art be springing up in several venues.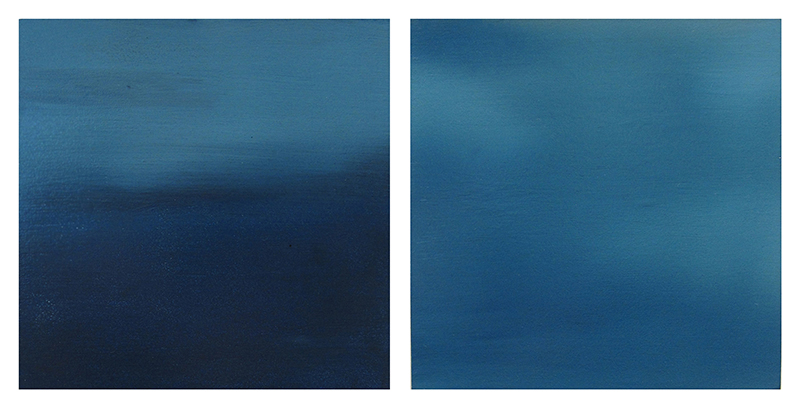 The Rockport Center for the Arts, TX is in a lovely small coastal town on the Gulf of Mexico with a wonderful art community. My solo exhibit, Sea and Sky, will be opening the weekend of Rockport's very popular Home Tour and showing until May 9th. There will be an Artist Gallery Talk (that's me) and Reception Saturday, April 11 starting at 4:30 until 7.

Showing will be my work that reflects the varied colors of the Gulf environment—sea and sky. My oil paintings and work on paper will both be featured. As a bonus local woodworkers will display some of their original furnishings during this exhibition.
The website announcement for Rockport Center for the Arts reads: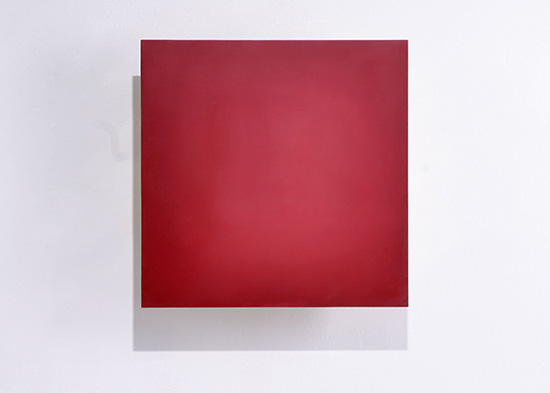 New Mexico artist Marietta Leis brings her deeply rich abstract color fields to Rockport. Her work explores one of the most fundamental aspects of visual art: color. Her abstract color field paintings range from subtly smooth to deeply rich. Leis pursues the infinite variety of color in her work, showing a sharp design sensibility and enlivening the visual senses.
On Friday evening April 10th the Center will have a reception to celebrate the beginning of the weekend Home Tour so it'll be a weekend of visual sensations. I hope you can join in.

Back in Albuquerque there are two openings I'd like to share with you. As a continuation of Albuquerque's celebration of art and design, On the Map, April Price Projects Gallery in the downtown Hyatt Hotel will be opening a group exhibition, Views from the Beach.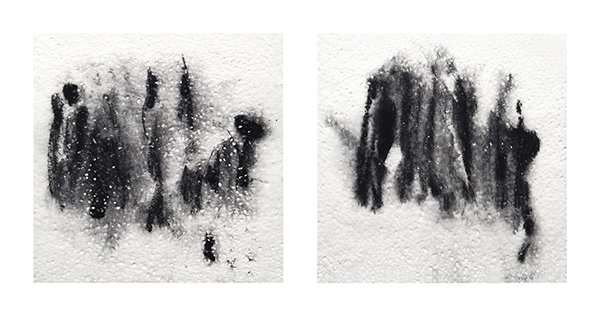 My ink drawings on Japanese lace paper (above), Thin Places 5 and 9 will be shown. All the work in this exhibit will be artist experiences of the river, ponds and trails of the Albuquerque area known as Tingley Beach. The exhibit will run April 6-August 30 with an opening reception Friday, April 3rd 5-8pm.
Additionally the New Mexico Humanities Council in Albuquerque will be presenting, now See Hear, May 1-31 a group exhibition of 8 visual artists paired with 8 poets. The notable poets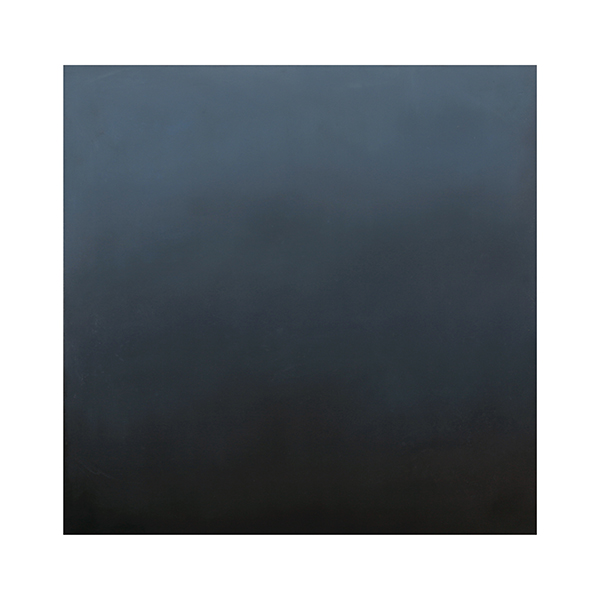 will have written a poem that reflects their impression of the painting they have been paired with.
I am pleased to be showing my painting (right), Grey Dusk, paired with the poem of John Asbough. What Fun! The exhibit, co-curated by Vasili Katakis and Bruce Noll, will have an opening reception at 2115 Silver SE at 5 PM Friday May 1, with poetry readings at 6.
I hope to see you at one of these events as I look forward to sharing my art with you and I hope this spring will be a time of renewal and joy for all of us!
Marietta