"Long time a-coming" is the subtitle to this story. I have had the Clyfford Still Museum in Denver on my bucket list for too long a time. There was also my curiosity about the burgeoning art gallery scene in Denver—rumor had it that 'First Friday' art crawls draw upwards to 10,000 people on Santa Fe Dr.  A New York Times article about Denver galleries hosting "events" to increase their exposure and even about one having innovative and popular 'pot parties with art' got my attention as well.
The clincher was that my new Subaru car (Subby II) needed a road trip and I needed to practice using its GPS and other electronics—yes folks I have computer robot-like thing in my car and a steep learning curve. So after making a few appointments with targeted galleries David and I set off from our Albuquerque homebase with some of my art and a giddy mood listening to "On the Road Again" trying to learn how to 'set' radio stations. Many hours later we arrive at our downtown Denver hotel just a block from the 16th Street Mall.
The next days found us moving around Denver experiencing it's energy and easy mobility—it is truly a visionary approach in re-invigorating an urban city. Santa Fe Rd did get a lot of our attention as we visited the galleries whose spaces could rival Chelsea, NYC. Friendly enthusiastic directors actively engage with prospectus clients expressing palatable excitement.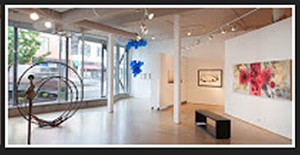 Michael Warren Contemporary occupies the same space where the legendary Sandy Carson opened one of the first galleries on that street some years ago when I was on her roster.  It has been reinvigorated by Mike McClung and Warren Campbell and that's the gallery I ultimately decided to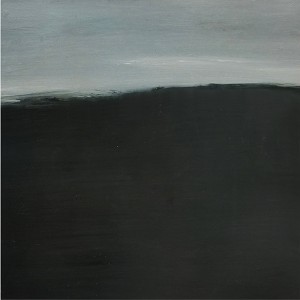 align myself after spending 3 hours with Mike (an artist himself) who effusively loves art and more importantly my art! I'm excited to be represented  by this wonderful gallery in this market of art lovers! Make sure you check out my work at Michael Warren and an upcoming exhibit in the fall.
A couple of distinctive Santa Fe Rd  galleries among others to explore are Space with it's slick contemporary architecture and Point helmed by 2 wonderful artists. Definitely a happening scene with some great restaurants and boutiques thrown into the mix.
Of course the Clyfford Still Museum was a destination point for us and it didn't disappoint. What a wonderful educational and awesome facility it is. The exhibit we experienced described and displayed Still's early work and how it evolved into the masterpieces we know. Seeing some wonderful examples of his mature work—the earlier work and the story of the development of the museum itself were fascinating.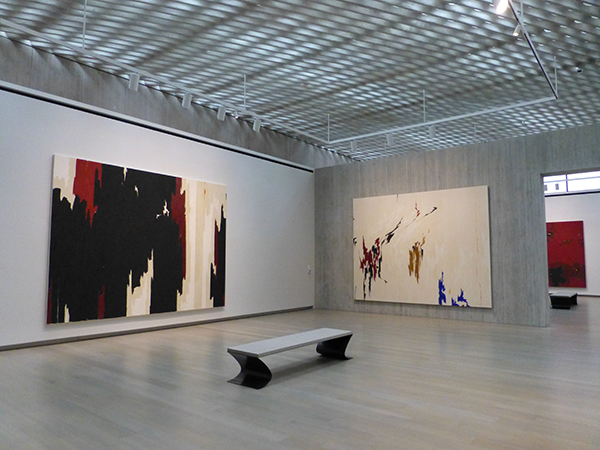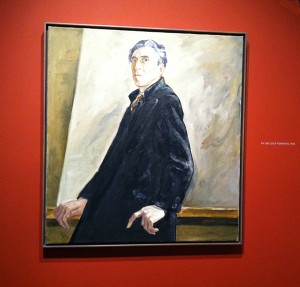 An "abstract art" class that I taught was instructed by my using B&W xerox' of Still's work. The  students painted the xerox' guided by the structure of Still's work. Doing thisexercise illuminated for them how abstract art is not about plopping paint down randomly but a deliberate and educated craft with a structural basis. Besides using his masterful art to teach I also try to emulate his integrity of developing his art regardless of commercial trends to guide my own studio practice.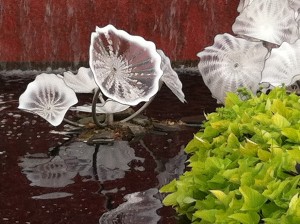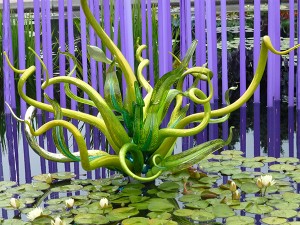 Before leaving Denver we visited the Botanical Gardens which had Dale Chilhuly's glass works displayed throughout the gardens making a fantastical illusion. Then we drove to Aspen to visit the new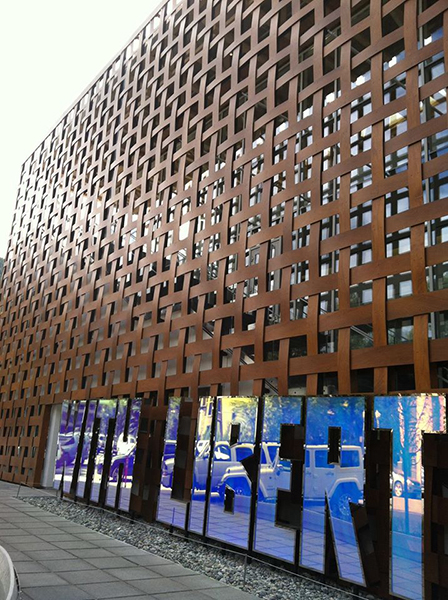 Aspen Museum designed by Shigeru Ban,  which blew my mind. His intention of sustainability and common materials transformed elegantly speaks to my aesthetics. An exhibit of his designs for disaster victims and for refuge camps is extraordinary. Hooray to his genius and humanity. Also seeing Yves Klein's blue paintings always inspire me.
We stayed at the Aspen Institute that was originally designed by Herbert Bayer, (1900-1985) a painter, sculptor, photographer, interior designer and architect who adhered to the ethos of the Bauhaus ideals. It's rather extraordinary in its concept. The landscape especially delighted me and gave me some contemplative pauses.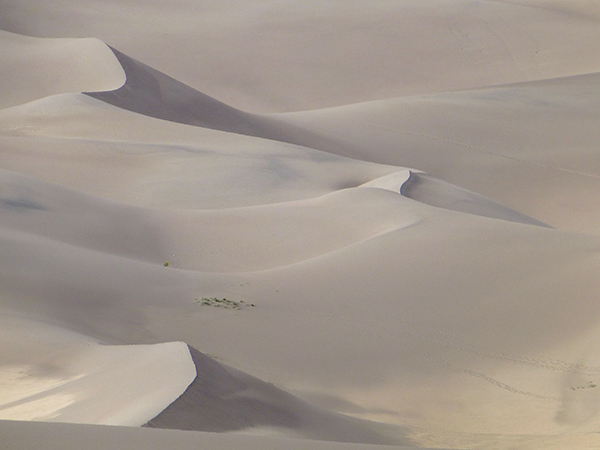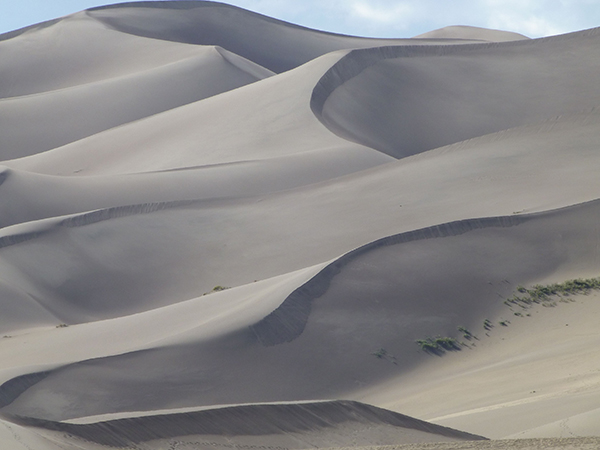 The 2 additional stops we made on the return trip to New Mexico were Crestone to connect with artist friends who recently relocated from Brooklyn and then on to the Great Sand Dunes National Park. Which was a soulful and extraordinary experience that you will detect from the photos. 
Now I'm back in my home studio working. Meanwhile Mike McClung of Michael Warren Contemporary is ready to show my just unpacked art in the gallery. Mike weaves a wonderful experience for my collectors and prospective collectors with his deep knowledge and understanding of my art. He can also represent anything that is on my website and will be getting new work of mine in the gallery periodically. Look for our announcements of my exhibition in the fall. Can't wait to revisit Denver then as being a part of that exhilarating art scene. Perhaps it's time for you to plan a trip and join me there!