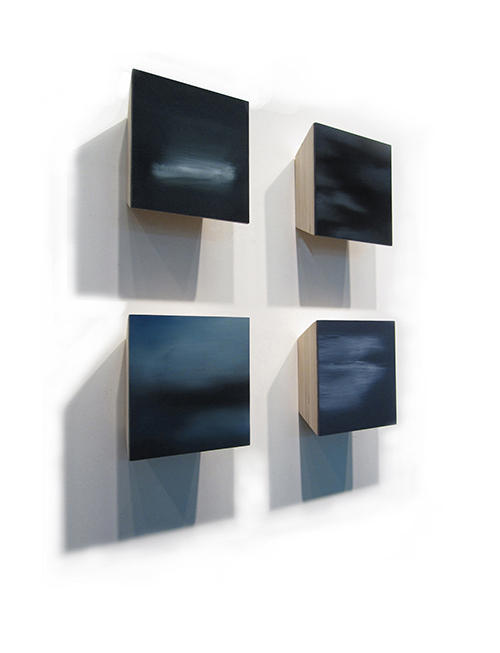 Earthly Pleasures, a solo exhibition of my work curated by Jeanne Brasile, will be shown at the Walsh Gallery, Seton Hall University, South Orange, NJ. The exhibit will run from March 11th-April 5th with an opening reception on March 14th,  from 5-8pm. It will encompass work of the last 12 years that reflects my impressions of the many places I have traveled. There will be approximately 57 pieces shown including paintings from the Blue Series, Green Series, and Pixels, as well as works on paper and some sculptures.
Being a native daughter of East Orange, NJ, I grew up close to the University where there was an enclave of Italian-Americans, one being my grandmother, Ermelinda Napoliello. She was an enormous influence on my sense of beauty, aesthetics and especially of color.  I would work by her side in her garden of adundant colors. The use of color in my work reflects this early exposure and drew Brasile to my work.
Peter Frank, art critic of the Huffington Post, has written an essay that accompanies the exhibition:
MARIETTA PATRICIA LEIS: GALLERY OF EARTHLY PLEASURES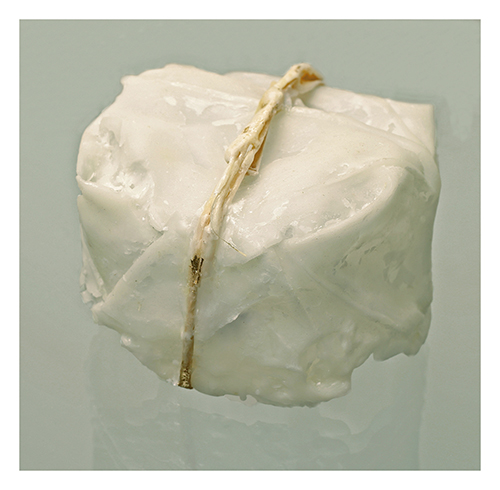 Marietta Patricia Leis' markedly minimal artwork – and minimalist sensibility – belies, but at the same time subtly conveys, its richness of source. However self-referential Leis' emphatically reductive paintings, objects, and painted objects may seem, they begin in response to stimuli in the observed world. This in itself does not define, much less explain, their existence; if they act diaristically for Leis, emerging from her travels and her feelings, they do not – and should not – act prosaically for us. Rather, they function as distillations of experience, related to places and sensations inspiring them much as perfumes do to the scent sources comprising them. They are not about Leis' life, but are conjured from it. They themselves provoke sensation, ineffable and yet profound.
To be sure, it is important to Leis that her panels, invariably sensuous in their intimate scale and luminous palette, infer a certain sense of place. The specificity of a place – certain qualities that signal such particularity – motivates her, and has ever since her "revelation of place" a dozen years ago at Oregon's Crater Lake (whose bottomless blueness shook Leis to her core). But that specificity remains the engine of rather than the reason for her thought and production, its cause rather than its purpose. In her paintings – and even in her seemingly more "specific" three-dimensional objects – Leis pushes past the anecdotal and incidental and reaches for a fundamental perceptual unity, one that bespeaks tone, texture, and atmosphere with the most nuanced presentation of little else but color or, in the case of the sculptures, heft.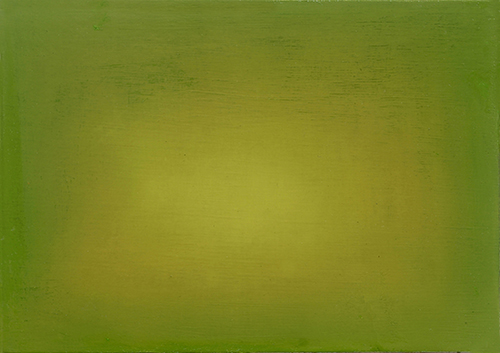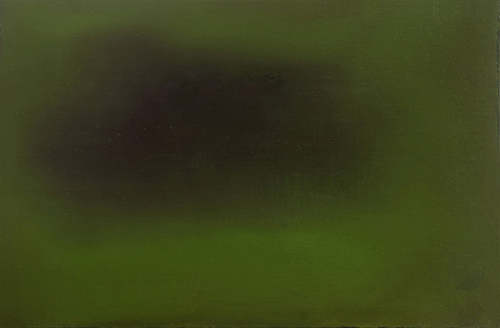 The late William Zimmer noted that Leis' paintings follow in the "abstract sublime" tradition of Mark Rothko and Barnett Newman. They do indeed, but gain so much of their strength of presence precisely by negating, even inverting, those painters' yawning scale. Leis, too, invites us into an abyss of formless color, carefully modulating coloristic transition – a little bit, when at all – to ease and yet complicate our gentle descent (or, if you would, ascent) into the void. But by encapsulating her voids and limiting them to what seems – deceptively – a (literally) manageable size, Leis induces a very different vertigo than did her abstract expressionist predecessors. Her panels, the size of windows at their largest and pocket mirrors or pages at their smallest, refuse to engulf us visually, but they still suck us in optically: their deep monochromatic expanses may seem microcosmic in the wake of Newman's and Rothko's macrocosms, but that is precisely what cleaves us to them – they pull us into their tiny yet yawning infinities as if we were falling through a Wonderlandish rabbit hole into the sub-atomic universe.
"Earthly Pleasures" must in this light seem an ironic title for an exhibit full of eerily unearthly vortices. But, as mentioned, these richly-hued little fields – and the sculptures that serve to remind us all that artworks have a finite shape and surface, their power of transport notwithstanding – originate in Marietta Patricia Leis' encounters with diverse, but invariably resonant, spaces and surroundings. As ethereal as they might seem, they issue from the troposphere and embody a human being's reactions to the world's manifold phenomena. In effect, Leis has translated the essences of places into non-objective icons that extol and focus the divine magic of such places. These are more than mere delights; they are quietly ecstatic revelations.
Peter Frank,  Art Critic, Huffington Post