Going Green – March 15-May 15 – at Snapp Price Projects, Albuquerque
Opening Reception – a St. Pat's Celebration – Saturday March 15, 5-8 pm
Color is central to my art. Color startles, it stimulates. Color reels us backwards into memories and it teases out emotions. Color has the power to move us influencing how we view the world. My GREEN series of work is intended to reveal the deep nature of green and its associations to place, to spirit and to the planet. When painting, taking photos and videos or sculpting using green I want to 'feel' the earth's grounded-ness.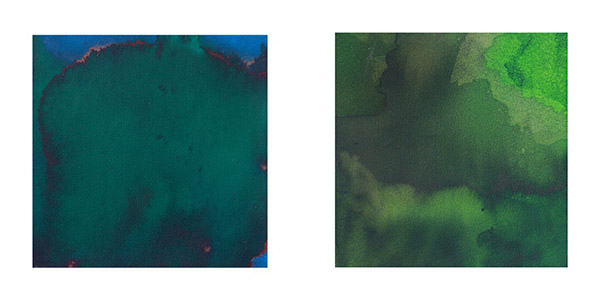 The Japanese have an expression, "bathing in the forest" when they walk in nature. They believe the walk will cleanse and refresh them. It was in that mood that I began the GREEN work in 2011. This work has been touring different venues since 2012 projecting and hopefully stimulating thoughts of our green planet's abundant gifts.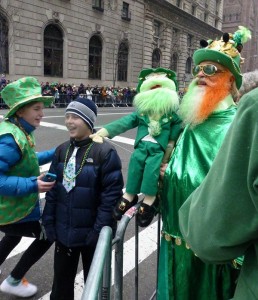 Now I have been invited to exhibit the GREEN work at Snapp Price Projects, Albuquerque March 15, 2014 – May 15, 2014. Entitled, Going Green, the exhibit will have its opening reception the Saturday evening of St. Patrick's weekend. So naturally other connotations regarding green besides the inherent eco-ness will stretch the out-reach of this exhibition. Last year I saw the infamous St. Patty's Parade in Manhattan for the first time (and I'm a former New Yorker) so that experience is greatly influencing the visions I have been having of green beards, green puppets, green tartans, shamrocks, green beer and whimsical tall green hats. (photo right: by David E Vogel)
Maybe the exhibit will encourage viewers to have a sensory recall and even more associations about the color green. How about peas, mint juleps', crème de menthe, green tea, the Northern Lights, malachite, jade, lizards, chlorophyll, algae, lichen, peacocks, fungus, tourmaline, verdigris and garden snakes. Explore, dream, imagine and play with color.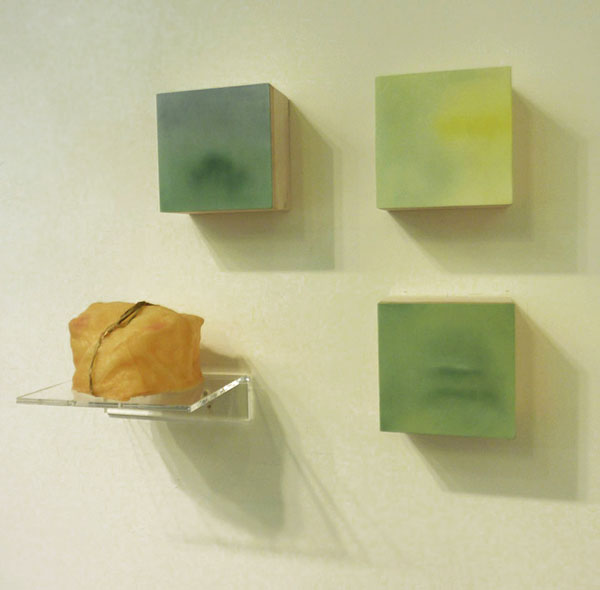 We can be all inclusive! It'll be such fun and will invite viewers to become embedded in verdancy while thinking of shamrocks and also contemplating our bountiful natural world and eco-ness. We won't slight eco-ness as recent studies report that people are "nature deprived". The result and cost of this deprivation is the diminishing of our senses, a loss of our connection to where we live and a distancing from our stewardship of the Earth. Reconnection is therefore life saving for our planet and us. But fun and laughter are important also so we can luxuriate in GREEN while looking at my art and toasting St. Patrick!
GOING GREEN will be a fun celebration and will include some new green paintings not before shown with my touring GREEN series. There will be sculptures, a video and some photographs. I hope it will be a raucous party providing an opportunity to expand awareness as we savor our planet with gratitude and maybe also grieve/change the inequities of the distribution of nature's resources. We can extend our hearts to breathe in our love for Mother Nature and our fellow man through the gracious umbrella of our natural green world also celebrating the aesthetics of color and yes, even St. Pat.
SNAPP PRICE PROJECTS GALLERY
201 Third Street NW, Albuquerque, NM 87102
505.247.0073