So happy to kick 2020 out of the Door and wish all of you a bright and
optimistic 2021! Michael Warren Contemporary will have a 'live' an exhibition of
gallery artists this month and I will be showing several pieces of my new work of 2020,
Eclipse. Following below, find both my artist statement of this work and also my poem. Enjoy!

ECLIPSE  (hidden and revealed) a statement
Eclipse is a series of paintings of Flashe© and copper leaf on panel and linen.The series came about from my infatuation with the idea of a black surface that would not reflect at all—an echoless environment.
Black has been a thematic visitor in my work for a while. Mystery, fear, discovery, velvet, night etc…all intrigue me
I pursued this evasive black relentlessly for several weeks. After many trials I arrived at Flashe©, a black that one sinks into and doesn't return, a black hole.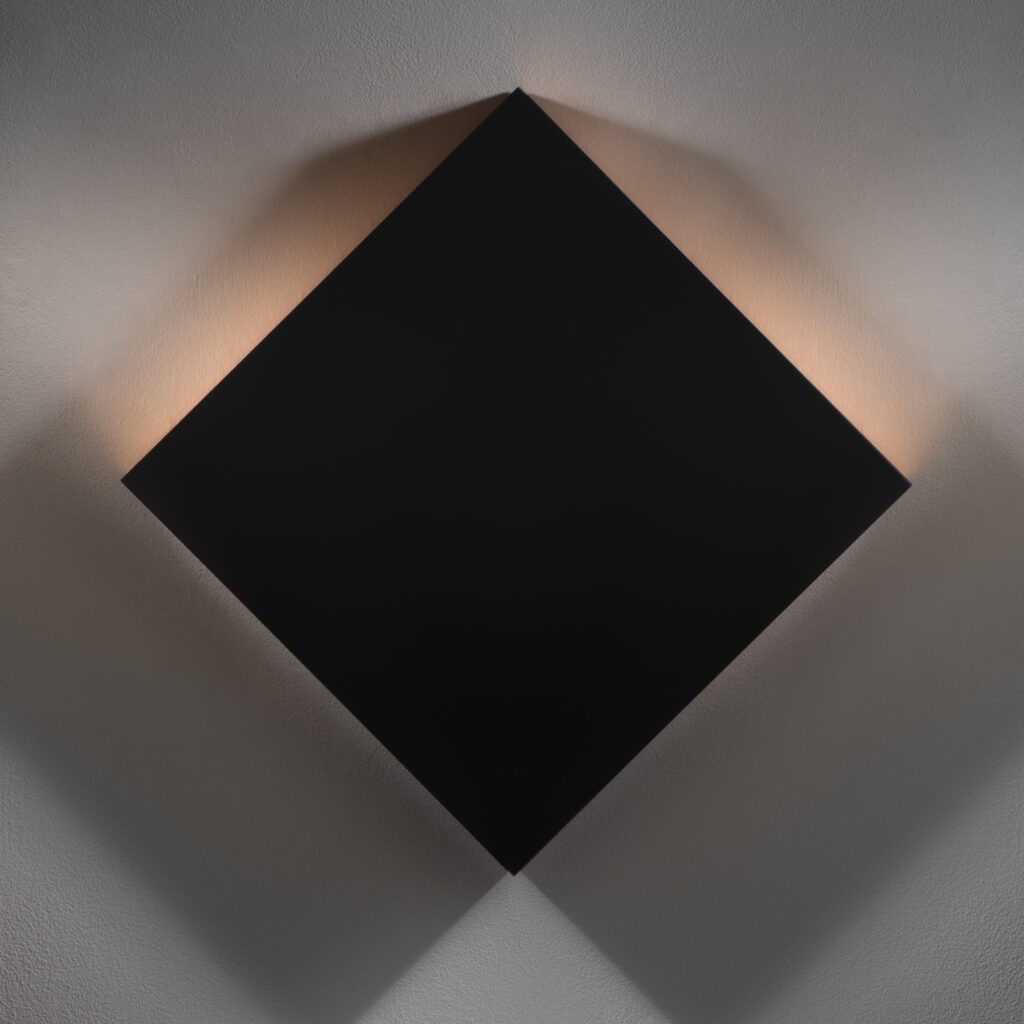 I then began to think of light trying to creep over the edges – like that of an eclipse when the light of the sun limns from the obscurity of darkness. The play of light and dark, what was dominant and what was subsumed, bifurcated and partial, became the intention of the work.
The paintings speak to the sublime and offer glimpses into the infinite landscapes of the internal and external.
---
ECLIPSE 
a series of paintings of Flashe© and copper leaf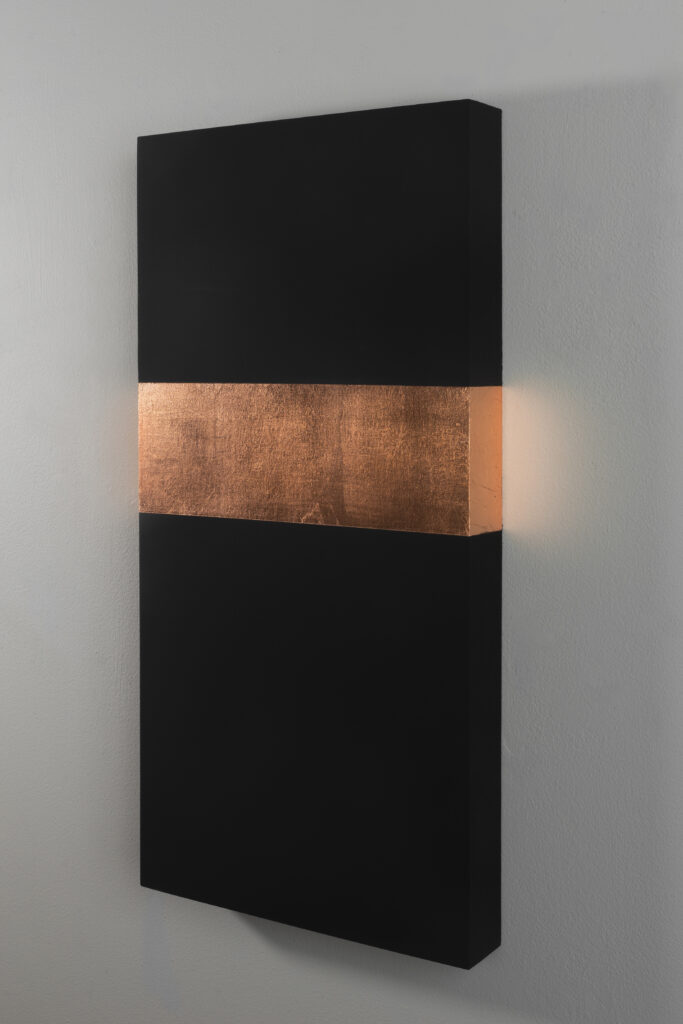 Darkness absorbing light limned with copper
Dark days, dark nights, dark thoughts
with the promise of better times
Black obscuring light-but light sneaking out
Glowing hope and promise
Warming black's mystery
There is a game of hide and seek
within an ecliptic peek a' boo
But what is hiding
And as we move into the black
familiarizing ourselves with its velvet purr
It soothes and comforts
Black doesn't eclipse the light
It accents the light, brightens it
Illuminating the night
Perhaps the light obscures the black
lessening its prominence
equalizing the power held
Partial eclipse hints at attempting balance
Weighing, evaluating, thinking
compromising, negotiating
No loss of significance, power, prominence
Deep thoughts evoke fairness
Black and copper both shining
---